Profile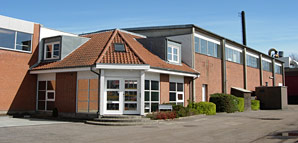 We are a highly qualified team of dedicated people with many years of experience in Airlaid production. The company is totally independent, and our goal is to obtain the best possible result for our customers.
Our airlaid history
From the early 1970's, M&J Fibretech A/S delivered turnkey Airlaid lines based on the original Krøyer patents, and with the establishment of its own R&D Center in 1989 M&J Fibretech A/S became a central party in the development of new and more sophisticated products and production methods. Since then, the former R&D Centre at M&J Fibretech A/S, later Oerlikon Neumag and today M&J Airlaid Products A/S has been the pivotal point in this development having more than 20 years of experience in
Developing and testing new or specialized products
Combining a great variety of materials and coatings
Optimizing and refining products
Handling the process from raw material to final product
Today this experience benefits our customers.
After a management buy-out in August 2007, M&J Airlaid Products A/S became an independent company dedicated to the cooperation with our customers.